Travel Cases
(Left) Butterfly Latch, Edge Pull – 26x26x10″ – 15Lbs. $476
Butterfly Latch, Combo Pull (Looks like above, but with two sets of wheels so you can pull it either way) 26x26x10″ $518
(Middle- Grey) S&S Deluxe Case, Side Pull – 26x26x10″ – 19 Lbs. $658
(Middle – Black) TriAll3 Sports Clam Shell 30x30x11″ – 17 Lbs. $420
(Right) TriAll3 Sports Wheel Safe Pro $495 (10 Lbs.)
Prices only good with S&S bike purchase
---
Travel Padding – Crank Bags and Drivetrain Cover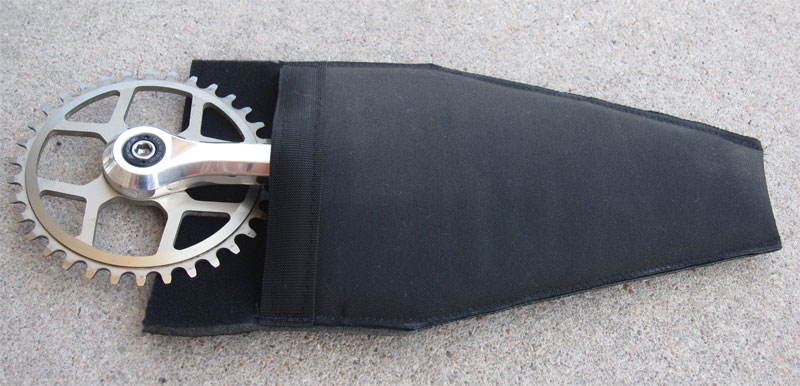 Protect your cranks and the parts around them. Order two for a tandem. Will work with cranks up to 180mm with 34 tooth chainrings.
$25 each. You can change the quantity at checkout.
Drivetrain cover is designed to cover the gears when your tandem is assembled or when the your tandem is disassembled for travel. It works great to keep your interior clean if you transport your tandem in a car or van. In the travel case it will help protect the other frame parts and the gears from damage. $35
---
Nylon Packing Straps 1″ x 36″ (All plastic and polypropylene, no metal buckle)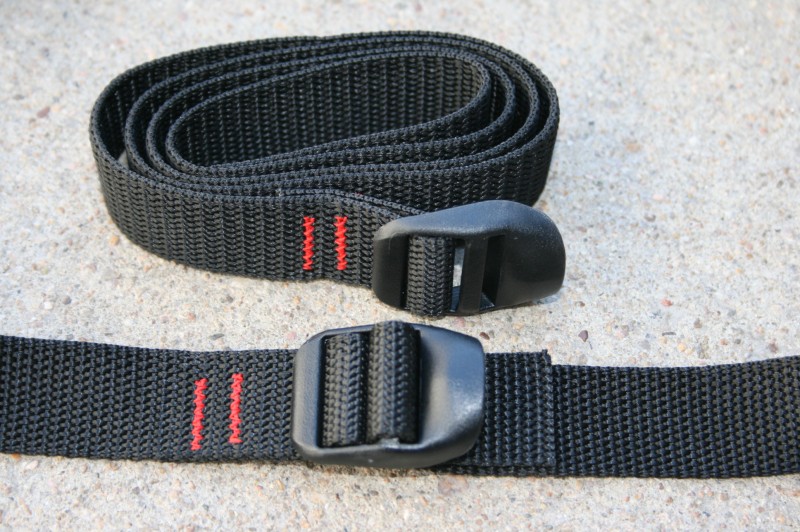 The more your bike and parts are strapped together, the safer they will be. When TSA opens your travel box and starts digging through it, the last thing you want, are your parts put back incorrectly. If the entire contents of your case can be lifted, inspected and go back in the case without being rearranged, you are very likely to arrive with an undamaged tandem. I recommend no less than four straps per S&S case, six is better.
$6 per two. You can change the quantity at checkout.
---
Travel Pack – Get all three and save 10% –  $92.70
(1) Drivetrain Cover
(2) Cranks Bags
(6) Straps