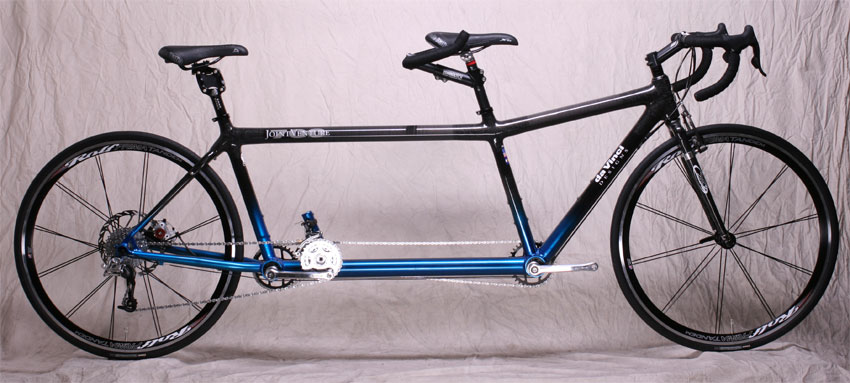 da Vinci Designs – Custom Tandems
With several stock frame sizes, we can fit most everyone. For the teams with special requirements, we build custom frames.
Custom Frame with standard components: Add $300 +/- Call for quote
S&S Couplings on steel frames add $1600
We can substitute components on any standard or custom tandem, except the Grand Junction – Call for quote
Custom Tandems
To order a custom tandem, start with the stock size that closest matches your ultimate tandem (See Sizes and Dimensions) and call with your changes.
If you have a bike that fits you well and you are unsure of the exact dimensions, look at the drawing below, measure your bike (A,B,C,D for Captain : E,F, for stoker), and tell us what you come up with. Because there are limitations on tandem sizes and captain and stoker differences, we may have to make some sizing compromises so as to not compromise the bike's handling.