Custom road and mountain bike frame builds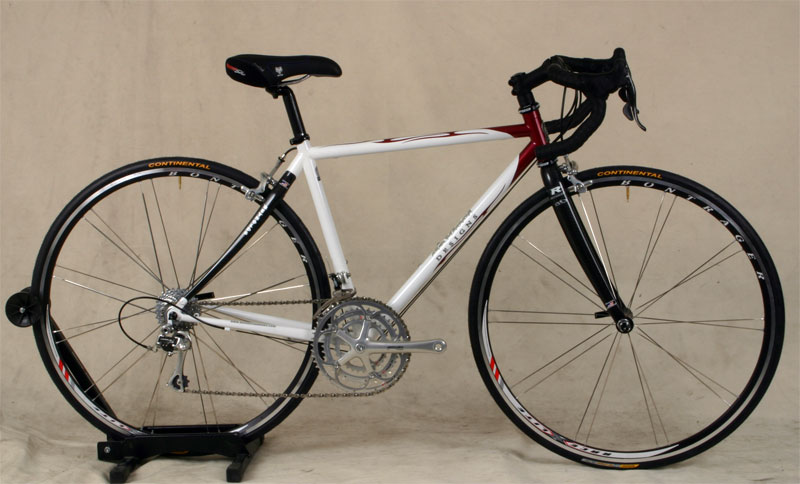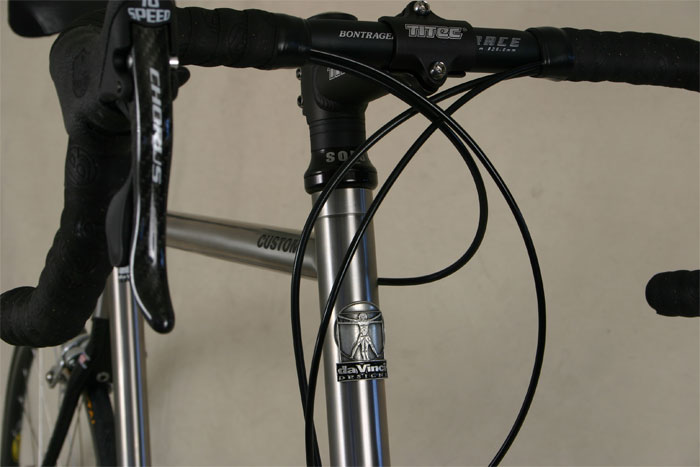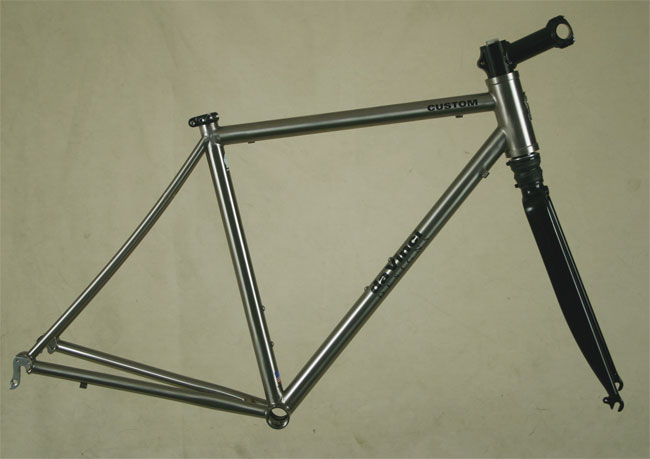 Frames
In addition to tandem bicycles, we hand build custom
single frames, using material from Reynolds, Columbus, Dedacciai,
True Temper, and Easton. We can build just about anything you can dream
up. Take a look around. Creativity does not run short here at da Vinci
Designs.
Why a custom frame?
You have been told you have a non-standard build or a "different
riding style." Maybe you have put a 150mm stem on every bike you own or
slide the seat as far back as it goes. You need a custom frame!
Maybe you can afford it now, and you want something that someone really
took the time to hand build for you, rather than some bike mass-welded
on an assembly line in a factory by employee #45778.
If you are Joe Perfect Proportion, really don't care much how your bike
fits, or simply don't what to spend the extra money for a custom frame,
then maybe this is not for you.
Is there a difference?
Ya, you becha! Some people think that a bike
from some well respected huge company should be better than a bike built
by a small builder because the big company has a million dollar research
and development budget. Guess what? They buy material from the same people
we do. When we build a bike frame and have to decide between tube "A" for
$47 and tube "B" for $41, we will use the better of the two because, hey
what's another $6? Which tube do you think your well respected huge company
will use if they are buying 76,000 of that same tube. Think about it, that's
$456,000 to them.
And do you really think that welder employee #45778 cares
about your bike, or the 100 bikes before or after your bike? Maybe, or
maybe not.
Will I pay more?
Of course you will pay more. You will also get
more… much more. You will get a bike designed just for you, a bike that
really fits.
Ride
You will enjoy the ride of a bike that truly fits and
the stability of a bike in perfect alignment. A bike with tube diameter
and wall thickness that matches your weight, riding style, and needs. A
bike that squirts forward when you push on the pedals, a bike that stays
under you when you take that corner a little harder than last time. A bike
that was designed and built for you. Ride more comfortably, faster and
further than before.